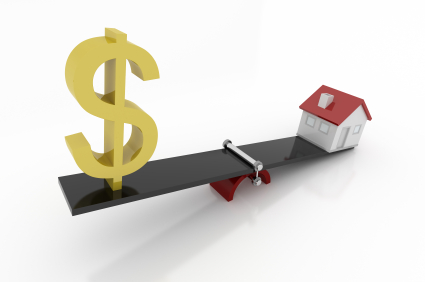 For an explanation, Canadians can look to the European sovereign-debt crisis, according to the latest Housing Trends and Affordability report by RBC Economics.
 The report found the average housing cost of a standard two-storey home was 48.8% of the median pre-tax income, down 0.6% from the previous quarter. "It appears that developments related to the (debt) crisis likely provided some benefits in the form of lower interest rates," said the report, authored by chief economist Craig Wright and senior economist Robert Hogue.
 The authors noted fixed mortgage rates on a five-year, posted basis eased 5.3% in the third quarter from an average of 5.6% in the second quarter.
 "This ran counter to expectations of generally rising interest rates just prior to this summer's latest bout of global anxiety," said Wright and Hogue. Vancouver, which has the worst affordability of any Canadian city, saw the cost of owning a two-storey home drop to 94.4% in the third quarter, down 0.8% from the previous quarter.
 The most affordable option in a major city nationally was a condo in Edmonton, with the ownership cost at 20.9% of median income in the city, and down 0.3% in affordability. Only one city remained more affordable than the average since the index began measuring the Canadian market in 1985 – Calgary.
 Detached bungalows in Calgary were at 37.6% of income this past quarter, compared to the city's average of 40.2; standard two-storey homes were at 38.2% compared to the average of 40.8%; and standard condominiums were at 38.2% last quarter compared to a 40.8% average for the city.
 The RBC report noted a 3.7% increase in jobs in Calgary this year was creating momentum in the market, and may eventually decrease some of the affordability. The most affordable region remained Atlantic Canada.
 "Faithful to its reputation, Atlantic Canada's housing market continues to show everything in moderation," said Hogue. "When considering the prospects of owning a home, households in the region continued to face some of the lowest homeownership costs in Canada. In short, housing on the east coast is affordable."
Date Posted: December 2, 2011. MortgageBrokersOttawa.com